Course Scheduling Efficiencies Workshop Sept. 7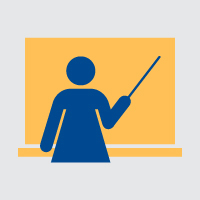 The Course Scheduling Efficiencies Implementation Team invites all department chairs, department representatives, deans, associate deans, and anyone else involved in course scheduling to a Course Scheduling Efficiencies Workshop this Friday, Sept. 7, 1:30-3:00 p.m. in Browning Auditorium.

The team will be presenting information on our current situation, the need to increase efficiency, and some reasonable goals; a set of good practices and relevant policy documents collated by department chairs and representatives; and a schedule analysis and planning toolkit to provide quick access to a variety of useful data and analyses. This information will help us all build better schedules, serving students while saving unnecessary costs.

The course scheduling efficiencies implementation team includes Barrett Baebler, Gary Ford, Stuart Hill, Michael Hulsizer, Jan Palmer, Erik Palmore, Mary Claire Sorensen, and Gary Renz and Eric Rothenbuhler as co-chairs.