COVID-19 Updates: Adobe and online access, faculty FAQ, Ghana and Thailand, Athletics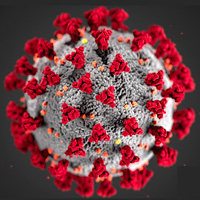 The following updates were distributed to students, faculty and staff on March 17, 2020:
To the Webster University Community:
The past week has seen so much adjustment, collaboration and new learning throughout our community. It has also created personal anxiety and challenges for so many as we balance the demands of daily public advisories affecting Webster with the uncertainty of a global pandemic that impacts our homes and our families. The public health advisories regarding the pandemic have been changing daily, so we also appreciate your flexibility and grace under pressure as the University adjusts policies and responses to this dynamic and unprecedented situation.
We are grateful to all of you who have risen to the challenge of supporting our students in these uncertain times. Likewise, we are grateful to the many students, staff and faculty who have provided us essential input, expertise and questions to inform the decisions facing our COVID-19 Task Force as we move forward.
We are all adapting day by day to this "new normal," and we thank you for sharing your concerns and constructive ideas with us. While we are sharing updates below, please visit Webster's COVID-19 page for the latest news and resources.
GHANA, THAILAND, ADDITIONAL MILITARY LOCATIONS MOVING ONLINE
After directives from their respective national governments, Webster campuses in Ghana and Thailand are moving their courses online. In the United States, Scott Air Force Base and Luke Air Force Base are the most recent locations to move to online instruction. Those affected are being contacted by their local campus leaders. To see an updated list of locations that have moved to online instruction, visit the COVID-19 Operational Changes by Campus page.
ADOBE CREATIVE SUITE AVAILABLE TO STUDENTS ONLINE
Adobe is opening up access to its Adobe Creative Cloud for students at learning institutions like Webster who have moved to online instruction during the response to the COVID-19 pandemic. Information Technology is helping implement this option for our students, most of whom are now taking courses remotely during the COVID-19 precautions. See instructions for Adobe access from Information Technology here.
ONLINE ACCESS FOR STUDENTS
We have seen new announcements where local libraries are closing, which would increase the difficulty for some students who do not have internet access. We encourage you to check your local areas for news of telecommunications providers that are offering free access during this crisis. In St. Louis, for example, at least one local broadband provider has announced free broadband access to homes with K-12 and/or college students and opening up free public Wi-Fi hotspots. In cases where this access is an issue, the Academic Resource Center encourages students to reach out to their faculty members for more information about their classes and to share concerns about Internet and technology resources.
FACULTY RESOURCES TO ASSIST WITH ONLINE INSTRUCTION
The decision to switch so many in-person courses to online instruction has required flexibility throughout our network. Just as staff have mobilized to execute this shift, faculty members have responded with creativity and good questions. Academic Affairs has collected several common questions and answers on this page. In addition, we encourage faculty members to visit this Online Learning Center page and the OLC's Knowledge Center in WorldClassroom.
WEBSTER GROVES HOUSING CLOSURE INITIATED
Yesterday the Trump Administration announced new guidelines in the U.S. effort to slow COVID-19, including avoiding gatherings of 10 or more people. After this and additional CDC and local public health advisories, we have begun closing housing facilities at the Webster Groves campus. Faculty members teaching students in Webster Groves should be aware that this may affect their students. Students who have unique situations that prevent them from moving to alternative housing may still request to remain in campus housing.
SLIAC ATHLETICS CANCELED
On Monday the St. Louis Intercollegiate Athletics Conference voted to cancel all of its athletics events for the rest of the academic year. Unfortunately, that means the cancelation of all Webster athletics events this spring. This suspension includes the use of all off-campus facilities utilized by Webster's athletic teams and also any strength and conditioning sessions.
Like many measures during this on-going crisis response, SLIAC's decision on Monday was no longer unexpected news. But we waited for official word from our conference and peers to formally cancel these events.
To conclude this update with a dose of Webster pride, we note that the final Webster Athletics moments of 2019-20 were filled with success: The women's and men's basketball teams won both their regular season championships and their conference tournaments. The women's indoor track and field team won its conference tournament too. Senior Daisha Reece was named SLIAC Field Athlete of the Year, junior Jacob Ridenhour was named SLIAC Track Athlete of the Year, and senior Josh Johnson was named to the Basketball All-District 2nd team. Meanwhile, in spring sports the baseball team began its season ranked #1 in NCAA D-III, while the men's and women's track and field teams were favorites to challenge for more titles in their outdoor seasons.
We're all adjusting to changing realities in March 2020. But one thing that hasn't changed: our Gorloks rock.
The COVID-19 Task Force