Modified Operations Continued through June 15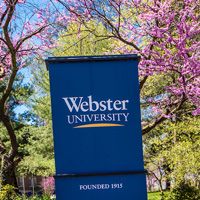 The following message was distributed on Monday, May 11, from the Task Force on Transition & Adaptability.
To the University Community,
As announced last week, Webster University formed the Task Force on Transition & Adaptability to review how the University can return to on-campus operations while preserving the safety of students, faculty, and staff.
The Task Force has determined that Webster will continue with its current modified operations through June 15, 2020. Many of the communities that we operate in are slowly lifting government restrictions on business operations before that date, and this will allow the university ample time to monitor conditions in the community and determine the best strategy for transitioning to on-campus operations while protecting the well-being of our students, faculty and staff.
For those employees that must resume on-campus activities for various essential reasons, the University will ensure a safe work environment. As previously stated, supervisors must approve any essential on-campus activity and the Public Safety Department must be notified prior to resumption of those unique, on-campus activities.
As a reminder, the current travel restrictions remain in place, and all employees are asked to follow good health practices and maintain the University's social distancing guidelines.
The three working groups of the Task Force on Transition & Adaptability will in the coming weeks create strategies necessary to provide for the safe and effective delivery of educational excellence for the Fall term. We will continue to share information and more details of our transition plan as they are developed.
The Task Force on Transition & Adaptability