Career Planning and Development Center offers Career Success Coaching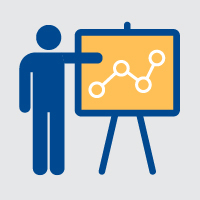 The Career Planning and Development Center (CPDC) assists students with exploring and defining their personal career goals while developing the skills and confidence necessary to succeed.
Faculty and staff can refer students to the Career Planning and Development Center for comprehensive career success coaching, through Starfish, or contact John Link at johnlink42@webster.edu , for additional information and resources available for students.
The CPDC team works individually with students to explore careers aligned to their interests, develop an action plan for an internship or job search process, strategies for customizing application materials, preparing for virtual and in-person interviews, and navigating graduate and professional school decision-making. CPDC Career Advisors are able to connect with students in-person, by phone or videoconference.