CRF Orientation for Those Seeking Initial Status of Tenure, FDL May 12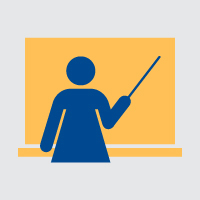 The Committee to Review Faculty (CRF) will hold its annual orientation for faculty seeking initial status of tenure or FDL via WebEx on Tuesday, May 12, at 1 p.m.
CRF co-chairs Joe Sencibaugh and Larry Baden will discuss deadlines and process for the coming year. They will distribute information sheets for candidates seeking initial status and for department chairs as well as take any questions attendees may have.
CRF encourages faculty members and chairs to attend regardless of when they will be going up for initial status. Please don't wait to familiarize yourself with the process. If you would like an invitation and link to the WebEx meeting, email Baden at badenl@webster.edu.