Women's Cross Country Places Seven on SLIAC All-Decade Team, Graber Named Coach of the Decade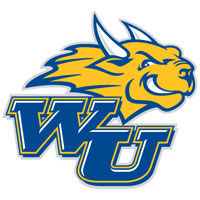 The Webster University women's cross country program had six runners and head coach Dan Graber named to the St. Louis Intercollegiate Athletic Conference (SLIAC) 2010-19 All-Decade Team that was announced on Thursday, Oct. 8 by the league office.
Webster has a league-best seven overall selections to the 18-member All-Decade Women's Cross Country Team. To be named to the All-Decade Team, the selections were made using a system that awarded points based on All-Conference selections. Also, any player receiving the top individual award during a season (Runner of the Year) earned a selection.
Additionally, coaches were picked based on Coach of the Year accolades won during the decade. Graber, who is the second Webster coach to earn a SLIAC Coach of the Decade honor as men's soccer coach Mike Siener was honored last week.
During the last 10 seasons, Webster closed the decade by winning three consecutive SLIAC titles and won four overall titles in the decade as they won the titles in 2011, 2017, 2018 and 2019 and were runners-up in 2010 and 2016
Along with their success on the course with four league titles and two runner-up finishes, that success was parlayed into recognition for Webster's runners as the six Gorlok runners on the SLIAC 2010-19 Women's Cross Country All-Decade Team earned a combined 20 All-SLIAC honors, including earning a combined 17 First-Team All-SLIAC accolades.
For more about Webster sports and athletes, visit the Webster Athletics website.