Crossing Borders Films: American Textures and The Dialogue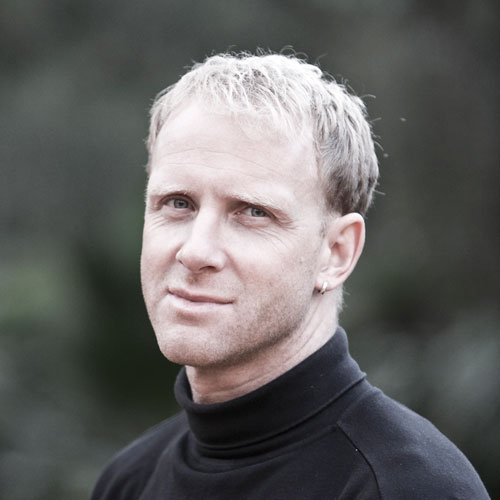 Webster University welcomes director and producer Arnd Wächter on November 19 and 20 for a screening of his films American Textures and The Dialogue as a part of International Education Week celebrations.

"These intercultural film screenings are designed to inspire powerful conversations about how we interact with different cultures," said Bethany Keller, assistant director of Webster University's Multicultural Center and International Student Affairs. "By witnessing the experiences of the people featured in the documentaries, we hope that those who attend the event will better understand interracial empathy and how communication can bridge cultural differences."

American Textures and The Dialogue are the final two documentaries in the intercultural Crossing Borders Film trilogy.

American Textures will be shown on Nov. 19 in the Winifred Moore Auditorium. The first screening will take place from 12 p.m. to 2 p.m. The second screening will take place at 7:30 p.m. as a part of the Webster University Film Series. American Textures is a feature documentary that follows six creative individuals of Black, White and Latino origin on a journey through diverse communities in the southern United States. The journey pushes them to risk sharing their own stories, struggles and dreams. The honest confrontations, powerful discoveries, and growing empathy between them create vibrant doorways through which these true heroes forge deeper understandings of themselves, each other and the world they live in.

The Dialogue will be shown on Nov. 20 in the Winifred Moore Auditorium at 12 p.m. The Dialogue was created by Crossing Borders Films and co-produced by Michigan State University. The Dialogue is a 68-minute documentary that follows four American and four Chinese university students as they travel together through Hong Kong and Southwest China. Together the students explore each others' backgrounds and learn cross-cultural communication skills. Their shared travel adventures, the emotion of culture shock, honest confrontations and discoveries about each other become doorways to deepen their understanding of the world, of themselves and of styles of communication that are able to bridge cultural differences.

Wächter will be on hand for a discussion after the films. Arnd Wächter was born in communist East Germany and grew up next to the Berlin Wall. As a conscientious objector to military service he was not allowed to study at university and became a carpenter. His early travels took him across Communist East Europe. With the fall of the wall he started world travel and was able to study in London and complete his MA in Religious Studies and Post Graduate Certificate of Education. During the last 15 years he has worked and lived in the UK, Japan, Australia, the US, Spain and Morocco. He has traveled extensively on six continents. He developed the feature documentary "Crossing Borders" in order to initiate genuine connections between the Arab and Western worlds on a wider scale.

These events are brought to you by the Multicultural Center and International Student Affairs, the Student Activity Fee, are part of Webster University's celebration of International Education Week, and support the University's Common Reading Program.

All screenings are free and open to the public Reserved seating is available for classes, student organizations and University departments, by request to the Multicultural Center and International Student Affairs department.

International Education Week provides an opportunity to celebrate the benefits of international education and exchange worldwide. This joint initiative of the U.S. Department of State and the U.S. Department of Education promotes programs that prepare Americans for a global environment and attract future leaders from abroad to study, learn, and exchange experiences in the United States.