Curriculum Proposal Forms for the 2021-22 Catalogs, Now Available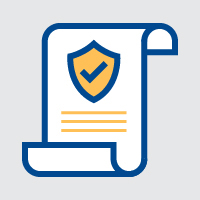 Proposal forms for new, revised, and deleted curriculum are available on the Graduate Council and Curriculum Committee websites. Proposals for the 2021-22 catalog will only be accepted on the updated forms, which include the 2021-22 catalog year in the heading. All approved changes will become effective on June 1, 2021.
Submitting curriculum change proposals by Nov. 13 will assist with the review process, the promotion of new/revised programs, and will help ensure that courses are created or updated in CARS/CX in time for the opening of Summer/Fall registration.
Please note that the Office of the Registrar will roll-over courses in CARS/CX in December, which allows departments to begin creating schedules for 2021-22. If a course is being deleted, it is recommended the proposal is submitted by Nov. 13. This will help prevent courses that will no longer be offered from "rolling over" in CARS/CX.
Submitting P

roposals
The deadline for submitting proposals for the 2021-22 catalog is Jan. 15.
Each webpage includes information about the technology required to utilize the dynamic forms, to include software and browser recommendations.