Sultz '86 Visiting as Guest Alumni Choreographer for Dance, Biology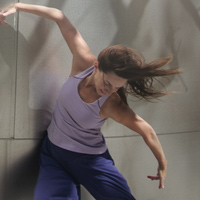 Heather Sultz (BA '86) has been chosen as 2017 Guest Alumni Choreographer for the Dance Department in the Leigh Gerdine College of Fine Arts.
She will be in residence in February to set a new dance piece on the Webster University Dance Ensemble for performance this spring. In addition, she will hold workshops and lectures for both the Dance Department and the Biology Department, focusing on women in the arts, sustainability, environment and community, part of her work with her company, Keyhole Residencies.
In 2015 Sultz was named Webster University's Leigh Gerdine College of Fine Arts Outstanding Alumna. She lives in Los Angeles.
Upcoming Events
Upcoming events with Sultz while in residence include:
Wednesday, Feb. 8, 1-2:20 p.m. My Life As a Female Performance Artist"
Gary Hubler Dance Lounge, Jean and Wells Hobler Center for Dance, Loretto-Hilton Center
In this lecture and discussion, Sultz will discuss her career in dance, theatre and in particular, her experience in the field, as a woman. Sultz has has been invited to work with various organizations, including One Year Lease Theater Company, The American Institute of Architects Committee on Architecture for Education, Evergreen Museum, the National Museum of Wildlife Art, and the Frank Lloyd Wright site Fallingwater, and has filmed a series of studies investigating the intersection of dance, image, and environment.
Friday, Feb. 10, 12-1 p.m. Movement Seminar: "Sustainability in Your Micro-Environment"
EAB 102; may include additional settings on campus (weather permitting)
In this event co-sponsored by the Dance Department and the Biological Sciences Department, Sultz will lead a movement seminar exploring the ways we interact with the campus landscape and how those interactions influence our approach to sustainability. Everyone is invited to attend.
If the weather permits, part of the seminar will be outdoors, so dress appropriately.
About Sultz
Heather Sultz '86 is an actor, working in film and television, with work seen at film festivals including Sundance and the Berlin Film Festival; a dancer, choreographer and director of SultzDance, creating theatrical and site specific movement works; and director of Keyhole Residencies, an organization connecting communities to their environments through movement exploration. She has taught at numerous universities and schools, and was founding chair of the Department of Dance at Georgian Court University, New Jersey.
With sponsorship and partnership from Webster University's Department of Dance; Women, Gender and Sexuality Studies; the Webster University Speakers Committee; Department of Biological Sciences; and the Dance Club.