Webster Dance Hosts Guest Choreographer Cleo Parker Robinson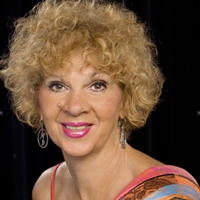 The Webster University Department of Dance will host guest choreographer Cleo Parker Robinson on Feb. 28 for an open rehearsal and an artist conversation on "Race and Gender in the Dance World."
She is founder and artistic director and choreographer of the 40+ year-old Denver-based Cleo Parker Robinson Dance company.
"We perform to transform ourselves and others-giving a voice to the voiceless," she says. "Cleo Parker Robinson Dance leverages the universal language of dance to honor African American Heritage, explore the human condition, and offer a transformative experience through physical movement."
Parker Robinson leads a professional dance Ensemble, Youth Ensemble, a School of Dance, an International Summer Dance Institute, a 300 seat theatre in her name, and a variety of community outreach programs. She has taught and performed with her Ensemble throughout Europe, and the African continent. Ms. Parker Robinson's awards include the Colorado's Governor's Award for Excellence (1974), Denver's Mayor's Award (1979), induction into the Colorado Women's Hall of Fame (1989) and the Blacks in Colorado Hall of Fame (1994).
In 1998, President Clinton named Parker Robinson as one of two artists to be appointed to the National Council on the Arts where she served until 2005, also receiving a Kennedy Center Medal of Honor. She holds an Honorary Doctorate from Denver University (1991), an Honorary Doctorate of Humane Letters from Colorado College (2003), and an Honorary Doctorate of Public Service from Regis University in Denver (2008).
Cleo Parker Robinson Visits Webster Feb. 28
11:30 a.m.: Open rehearsal in the Jean and Wells Hobler Center for the Arts, Loretto-Hilton Center
1-2:20 p.m.: Conversation: "Race and Gender in the Dance World," Gary Hubler Dance Lounge, Loretto-Hilton Center
The events, free and open to the public, are co-sponsored by Webster's Women, Gender, Sexuality Studies Committee and the Department of Dance in Webster's Leigh Gerdine College of Fine Arts. Light refreshments will be served.