Film Series Jan. 18: 'Deej'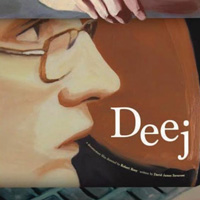 The Webster University Film Series, in coordination with MO-FEAT and Great Circles, is presenting a screening of DEEJ, a film about the journey of a non-speaking young man with autism through college.
Students, faculty, staff, and community members are invited to join us on Jan. 18, at 7:30 p.m. in the Winnifred Moore Auditorium, Webster Hall. The film is preceded by a reception in Webster Hall at 6:30 p.m., where popcorn and sandwiches will be available. The star and co-producer, DJ (Deej) Savarese, will attend the reception, and be available after the screening for a Q & A session.
MO-FEAT is a not-for-profit organization whose mission is to advocate, educate, and support families and the autism community. Great Circles is a behavioral health organization that provides counseling, crisis programs, support, and care to children and families in time of struggle