View the Spring 2020 Delegates Agenda Presentation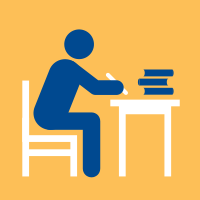 Usually at this time of the year the Delegates' Agenda committees are wrapping up their work and presenting their findings. Given the current circumstances, the committee work has been paused but a progress update is available.
Click here to view the Spring 2020 Delegates' Agenda PowerPoint presentation.
When we return the committees will finalize their work and give formal presentations.
Delegates' Agenda Program
A nationally and regionally recognized program, The Delegates' Agenda is a unique opportunity for student advocacy at Webster University. Student leaders come together each semester to create a broad list of top issues of concern for the student body at that time. Once established, the top five most important items are finalized by the St. Louis Student Government Association.
Following the selection of the top five topics, student presenters will address the campus community to present and frame the issue and how it is relevant to student life at Webster. Collaborative Committees are then established featuring student and faculty/staff/administrative co-chairs. The committees will work throughout the remainder of the academic year to find the best potential solution for our campus.