Destination Wellness Challenge 'Journey to Improve Your Move' through April 25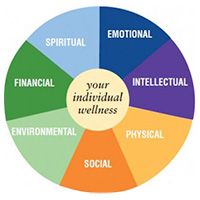 Webster Wellness invites all students, faculty, and staff to commit to active movement three times per week for 30 minutes or more March 25 through April 25.
Walk, run, crossfit, it's your choice. Track your time and exercise and submit it weekly for extra chances to win a grand prize.
The top three contenders who log the most sessions will be recognized at the Year End Wellness Celebration. All participants receive a Wellness souvenir, plus a chance at grand prizes.
Weekly wellness "pit stop" events will be hosted by Webster Wellness such as Viva the Yoga, Free Chair Massages, and a Faculty vs. Staff Kickball Game.
Register for Destination Wellness here to be eligible for prizes.
Pause at Weekly 'Pit Stops' Activities
Yoga: Take a break to relax, meditate, and stretch with Webster's Viva The Yoga.


Wednesday, April 3, noon, University Center Presentation Room

Champion Walk: Go on a walkabout with a mystery champion to be announced. UPDATE: The walk will be led by our new interim Chief Human Resources Officer, Doug Rau! Meet up in front of the Library around noon and enjoy fresh air and conversation as you take a wellness walk together with Doug.

Thursday, April 11, noon, starting outside the Library

Fitness & Movement Check Up: Learn about your own health with assessments and tips for functional movement, core strength and mobility and presented by Dave Reddy, Instructor, and Exercise Science students.

Thursday, April 18, noon, University Center Sunnen Lounge

Free Chair Massages: Reconnect your mind and body with a refreshing 15-minute chair massage provided by Back-to-Work professional massage therapists!


On site on April 2, 16 and 26 from 10:30 a.m.-2:30 p.m., University Center Presentation Room

Faculty Vs. Staff Kickball Game: Webster Faculty and Staff are invited to play in the 1st annual tournament-style kickball game

April 17at 5 p.m. in Grant Gym

sponsored by Webster Staff Alliance and Webster Wellness! Registration required for faculty and staff only. Students are invited to come cheer the teams on! Snacks, drinks, team spirit items and fun will be provided! To register, click here or contact wsa@webster.edu for more information.
Year End Wellness Celebration
Thursday, April 25 at 12 p.m.
Sunnen Lounge or via WebEx