Pedagogical Faculty Workshop: Facilitating Dialogue Across Difference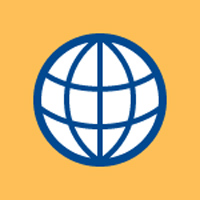 Join filmmaker Arnd Wachter for a faculty pedagogical workshop about using the Crossing Borders Tool Kits and his three documentary films to help your students develop self-awareness, empathy, courage and communication skills to risk confronting issues of race, class and culture.
Facilitating Dialogue Across Difference – A Pedagogical Workshop For Faculty
Thursday, Nov. 19
4-6 p.m.
Faculty Development Center

Click here to RSVP for the Workshop
Faculty and staff will gain access to the intercultural and the interracial dialogue tool kits and two year screening rights for all three films in the Crossing Border Film Trilogy. The workshop is sponsored by the Multicultural Center and International Student Affairs (MCISA), the Multicultural Studies Committee, and the Reflective Teaching Community.

See video clips below for examples from these powerful films and toolkits.
The Crossing Borders Film Trilogy
The first film of Crossing Borders Films' intercultural trilogy is Crossing Borders, a 70-minute documentary that follows four Moroccan and four American university students as they travel together through Morocco and, in the process of discovering The Other, discover themselves. With group travels and frank discussions, the students confront the complex implications of the supposed clash of civilizations between Islam and the West.The relationships formed through shared experiences contrast sharply with the media-shaped views Americans and Muslims have of each other. Humor, honesty anda willingness to be challenged all bring individuals closer to each other and the relationships that develop disarm hidden stereotypes.
The second film of the trilogy, The Dialogue, was created by Crossing Borders Films and co-produced by Michigan State University. The Dialogue is a 68-minute documentary that follows four American and four Chinese university students as they travel together through Hong Kong and Southwest China. Together the students explore each others' backgrounds and learn cross-cultural communication skills. Their shared travel adventures, the emotion of culture shock, honest confrontations and discoveries about each other become doorways to deepen their understanding of the world, of themselves and of styles of communication that are able to bridge cultural differences.
The third film of the trilogy is American Textures, a feature documentary that follows six creative individuals of black, white and Latino origins on a journey through diverse communities in the southern United States. The journey pushes them to risk sharing their own stories, struggles and dreams. The honest confrontations, powerful discoveries, and growing empathy between them create vibrant doorways through which these true heroes forge deeper understandings of themselves, each other and the world they live in.
Film Screenings
The film screenings are brought to you by the Multicultural Center and International Student Affairs, the Student Activity Fee, are part of Webster University's celebration of International Education Week, and support the University's Common Reading Program.
The Dialogue – Friday, Nov. 20, 12-2 p.m.

American Textures – Thursday, Nov. 19, 12-2 p.m. and 7:30 – 9:30 p.m.

All screenings are free and open to the public, and held in Winnie Moore Auditorium. Reserved seating is available for classes, student organizations and University departments by request.