Seamless Real-Time Collaboration with OneDrive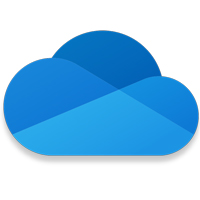 Remember those times when your team needed to finish a project, but your physical proximity inhibited your ability to do so? Working on a project or document requiring multiple revisions is always challenging. Email chains back and forth could further cause confusion and miscommunication at the very least. 
But with Office 365 OneDrive, you have nothing to worry about.
OneDrive is a modern collaboration tool that can be used easily amongst you and your colleagues. By saving your files to OneDrive, you can share, edit together and collaborate, and everyone always has the most recent document. Never worry about out-of-date files or multiple versions.   
Sharing files and folders in your OneDrive can be done simply by sending a web link to the other users. Real-time chat is another feature of collaborating with your team over a document.  You also can choose exactly which files you would like to share and can assign different permissions of access to each. Working and collaborating in the cloud lets you and your team open, read and edit files on any Internet-capable device anywhere. 
Stay tuned for more specific OneDrive tips & tricks in future editions of the Office 365 Did You Know series. Have a topic you would like to see covered? Please reach out to Jeffrey Salas, Office 365 Training and Documentation Coordinator, Information Technology, at jeffreysalas86@webster.edu. 
OneDrive and Office 365 Resources
Check out these resources for OneDrive Training: