Helping Webster Connect, Communicate as One Community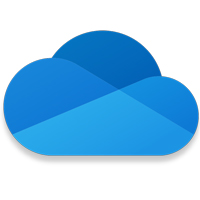 Have a topic you would like to see covered in a future Did You Know article? Please reach out to Jeffrey Salas at jeffreysalas86@webster.edu.

What is Yammer?
Yammer is an Office 365 tool available to the Webster community. Yammer is a dynamic way to share, collaborate, and connect on the topics that are relevant to our community and allow for a better understanding on how to leverage Office 365 in day to day efforts.
Yammer is also a great tool you can use to connect with our global Webster community to engage in meaningful discussions around using technology in the workplace. You can like and share posts, ask questions and follow your colleagues.
Getting Connected
To join Webster's community on Yammer:
1. Go to www.yammer.com
2. Click on Log In, and use your webster.edu email address and password.
3. Click on Discover More Groups.
4. Search for O365 Learning Community and click Join
You must first be signed in to Office 365/Yammer. Use this Yammer group to share Office 365 best practices that you have learned and collaborate with others on how to get things done better or faster with the tools we all have available. You can also ask colleagues questions about how to use different features in Office 365.
5. Begin Yammering!
Connect and communicate as one community
When you access Yammer for the first time you will also be added to the All Company Yammer group. This is the default group for Webster University and used to post news and happenings around the University.
This group is also a great vehicle to use to communicate and collaborate with others across the university on any topic that interests you.
Additional Office 365 Resources