Weekend of Digital Citizenship Sept. 21-22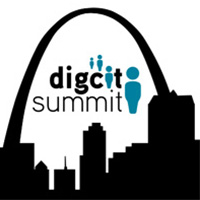 The Digital Citizenship Institute, in partnership with Webster University, will host its 4th Annual Digital Citizenship Summit on the Webster Groves campus of Webster University Friday and Saturday, Sept. 21-22.
This annual gathering of digital citizenship enthusiasts and influencers from around the world will build up connections among four critical stakeholders namely, students, parents, business leaders and educators.
Among the educators involved is Julie Smith, visiting instructor and digital literacy expert in the Webster University School of Communications, who is one of the featured authors. Look for her in conversation on "St. Louis On The Air" on St. Louis Public Radio that Friday.
The weekend features expert speakers and interactive workshops centered around global digital citizenship. Panel discussions and breakout sessions will spotlight current online and offline issues and bring insights to participants that can be used at home, school, work and play.
This year's theme, "From the Classroom to the Boardroom," brings stakeholders together to develop a community-based approach to creating responsible digital citizenship as part of our culture.
Overall, 28 speakers representing 10 countries are expected to address topics like K-12 education, higher education, parenting in the digital age, media literacy, social emotional learning (SEL), inclusion and access for all, sustainable development goals (SDGs), emerging technologies, corporate social responsibility (CSR) and the future of work.
Schedule and Registration
AR/VR Scavenger Hunt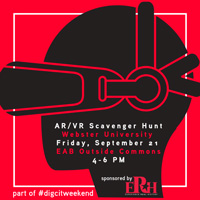 One family-friendly activity at The Digital Citizenship Institute is the AR/VR Scavenger Hunt on Friday, Sept. 21, from 4-6 p.m. Bring your own device and meet participants at the East Academic Building Outside Commons.