Joanna Finch Named Director of Undergraduate Admission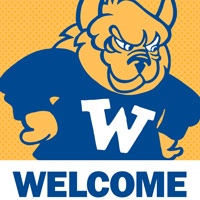 Joanna Finch has been named director of Undergraduate Admission for Webster University. This position in the Office of Admission serves a critical leadership and strategic role in the recruitment of new students to the Webster Groves home campus.
Joanna joins Webster on May 16, 2019, from St. Louis College of Health, where she served as the director of Admission and Director of Enrollment for nine years. Prior to St. Louis College of Health, she held leadership roles in admission for Lindenwood University.
Joanna holds a BA in Human Service Agency Management and MS in Administrative Management from Lindenwood University along with a MS in Higher Education Administration from Kaplan University.