Media Literacy Class Uses a Gaming App to Enhance the Online Environment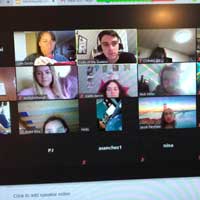 ST. LOUIS - The sudden shift from on-site to on-line due to the COVID-19 pandemic was a difficult transition for many students and professors. But for one class—Media Comm 1630 class, or Media Literacy, taught by Professor Julie Smith—the students have found a creative way to stay engaged with each other outside of Canvas, Webster's official online teaching platform.
The class adopted Discord as part of its communications and use it to augment the lessons that happen on Canvas. Discord is a program where people play video, strategy, role-playing and board games together. The program also supports multiple chat boards where players can share tips, ask questions, post screenshots and photos, and have live video chats about games and related topics.
"The aspect I was most worried about when the pandemic hit was not seeing the students in person, not being able to connect in a way that we did before," Smith said. "It's difficult to feel that kind of connection and community in an online environment."
Discord is helping the class fill those gaps.
"It has been fantastic because it's given us a way to connect in a way we couldn't on Canvas," Smith said. "And it's a real community there. We have a channel for pictures of our dogs, a channel for venting when we're frustrated, and we give each other advice. It's a place for us all to communicate and be together in a way that almost replicates the classroom."
Discord is a program that connects multiple people in chat rooms that have been set up by other individual users. Besides working on desktop computers, it also has a robust phone app. Its basic service is free, with paid subscriptions that allow users to store more content online or have higher-resolution video through the program. It is widely used by videogamers due to the ease it has in connecting players together in "chat rooms" so they can speak to each other in real time while playing games online.
Smith said the idea for setting up a Discord page came from the students. "I told them, 'Canvas is fantastic for holding materials, but it's not great for communicating or community building. What should we do? Should we set up a Facebook page? Should we set up a GroupMe? What should we do?'" Smith said. "And one of the students said, 'How about Discord?' So, he set up the Discord page and it worked so well I ended up setting up a Discord page for my other class as well."
Micah Barnes, a student in the class, said that she prefers Canvas to Discord because that is what she's used to, but she believes Discord has added to the learning experience. "I really love this class. What we learn about I can correlate to my life directly and that is something that is really interesting to me," she said. "This class has given me really useful information and so much insight into what the media entails."
Kylee Binz another student, said she likes the way the class is functioning online. "The teacher is very understanding, and the workload isn't too much since stress levels are pretty high right now," she said. "I like how open the class is and the discussions we have. The class is well organized and I'm able to know what to expect during each session."
Smith said that what impresses her most about the whole situation is how the students are supporting each other on Discord. "The other day, a student posted that she was having a really tough day feeling motivated and within minutes, six or seven of her classmates chimed in with advice on what to do or words of encouragement, and that would never ever happen on a Canvas discussion board," she said. "They're helping each other and getting to know each other. The chatter that happens on Discord before our class starts is similar to the conversations that used to happen in the hallway between classes."
"Since times are stressful right now, it is nice to vent and talk to other people who can understand what you're going through," Binz said.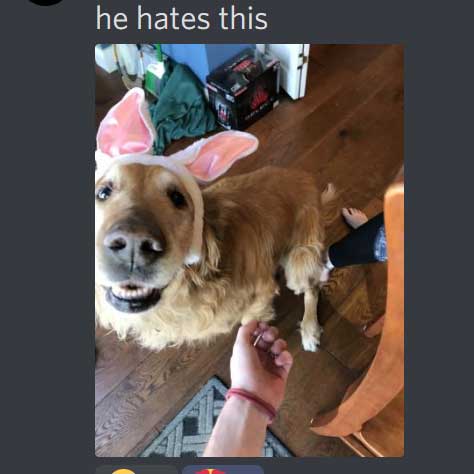 Smith said that the Discord app was used by the class to share progress on their projects, which led to more collaboration. For example, one of the assignments they tackled this semester was creating fake news that is believable about the Coronavirus to demonstrate how easy it is to create falsehoods online and pass them off as real. "We posted some of the memes on our Discord page, and some of the 'fake news' too," she said. "We still have a section for Coronavirus memes. Sharing in Discord worked so much better than I thought it would."
Using Discord also helped overcome some of the technical challenges with studying online. "Internet issues have been the biggest challenge; my internet isn't the best so it sometimes takes a while to join classes or sometimes the classes will lag," Binz said. "I get notifications about assignments way faster through Discord than Canvas, so that helped. I have Discord set up on my computer to where I get pop-ups of the messages, so I am able to see what my teacher sends out immediately. In Canvas, I sometimes don't get an email about an assignment until like two hours after it had been posted."
"I think they're handling this situation much better than they're given credit for," Smith said. "I think it shows that they're resilient, that they're creative, that they're willing to try new things. I'll hop on Discord and students were exchanging tips and tricks about Animal Crossing at 2 in the morning. So, they are building the classroom community in a virtual way."
"We are really making the best of it," Smith continued. "It hasn't all gone smoothly and there have been some bumps in the road, but all my students are very enthusiastic and overall, it's going really well."