Division of Global Education Established in Academic Affairs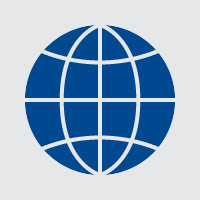 The Office of Academic Affairs is pleased to announce the creation of the Division of Global Education (DGE). The DGE will bring together four units that focus on developing and delivering international education experiences for students and faculty:
The Office of Study Abroad, Kelly Heath, Director
Global Program Development, Hannah Verity, Director
Webster International Network of Schools (WINS), Kim McGrath, Director
Webster University Confucius Institute, Shuping (Patty) Li, Director
The DGE will build on the existing synergies between the four units and expand offerings and opportunities. This spring, the DGE will establish an Advisory Committee of faculty, staff and students to assist in evaluating proposals for study abroad opportunities (including faculty-led programs), awarding study abroad scholarships to Webster students, and providing feedback on existing programs and new initiatives.
In addition, the DGE will work to enhance communication and cooperation with the international campuses to strengthen academic connections across the Webster network of campuses. This spring, Dr. Danielle MacCartney, Associate Professor in the Department of Anthropology and Sociology, College of Arts & Sciences, will lead a DGE project to engage with faculty at the international campuses, assess needs, and identify activities that will result in stronger connections among academic units and improved educational experiences for our students.
The DGE's initial website page can be found here: www.webster.edu/global-education.