Doctoral Candidate Accepts Faculty Job Offer at Washington University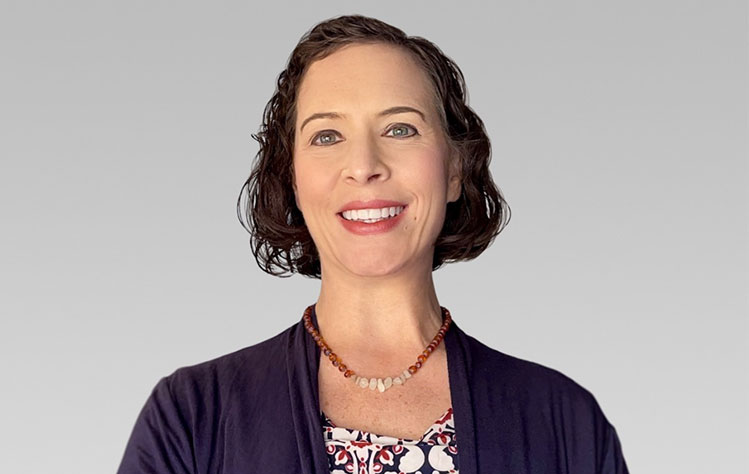 Webster Doctor of Education (Ed.D.) candidate Kerri Fair recently accepted a full-time faculty position at Washington University in St. Louis. She will serve as a Lecturer in the Department of Education. Fair will begin her new position in the fall.
Fair was accepted into Webster University's Ed.D. program in Fall 2020. Her area of emphasis is Transformative Learning in the Global Community. Fair's dissertation highlights teacher burnout among middle-aged and mid-career teachers via a phenomenographical methodology that documents her participants' lived experiences using photo elicitation. Fair is preparing for her final oral defense at the end of May.
Fair has been an adjunct professor in the Department of Teacher Education at Webster for six years. During that time, Fair taught methods courses in literacy, behavior management, co-taught field experience seminars, and supervised education students.

Fair was interviewed by the Director of Doctor of Education (Ed.D.) program, Yin Lam Lee-Johnson, Ph.D., and Ed.D. Research Assistant, Mary Rose Reynolds, on May 10. During the interview, Fair was asked about her job search process as a doctoral candidate, features of the Ed.D. program which benefited her job search, what she would be carrying into her new position, and tips for fellow colleagues and peers in the Ed.D. program. According to Fair, "working to submit a proposal to AERA for presentation, working to co-write an article, all of these things that I had been prompted in the program to try to do because it would support me later when I got to this point. I participated in all of those things, and then I sat down with a mentor who is in the same field, and just asked some questions."
The transition from a doctoral student to a faculty position may seem daunting, but the many features of Webster's doctoral program assists students with the knowledge, skills, and experience required for such a transition. Elements such as the doctoral apprenticeship course, peer mentorship program, LinkedIn career networking initiative, and the publication and presentation opportunities have been interwoven into a rigorous curriculum with the cohort and doctoral faculty to prepare students for the field post-graduation.
Several Webster doctoral candidates mentioned that they met with hiring committee members from various institutions at the American Educational Research Association (AERA) convention. The Ed.D. program's recent joining as an explorer member in the Carnegie Project on Education Doctorate (CPED) was critical as students were offered numerous academic socialization opportunities, such as publishing in the CPED journal, presenting at a CPED conference, and presenting as panelists at a webinar. Doctoral students were offered job search and interview advice by doctoral faculty.
"Kerri Fair has proven to be an exemplary role model for our new and current doctoral students. Her creativity in conducting research, passion in leading and serving as a transformative educator, collaborative spirit as a researcher, and experiences in the field of education attributed towards her success." said Lee-Johnson.