Webster Signs MOU with Universidad San Francisco de Quito in Ecuador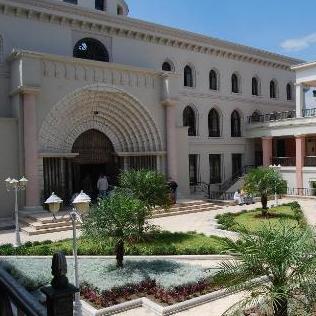 Webster University and Universidad San Francisco de Quito in Ecuador have signed a memorandum of understanding (MOU) to explore ways the two institutions can work together.

Universidad San Francisco de Quito is the first private university in Ecuador. It was founded in 1988 and has more than 8,500 students. The university is renowned for its research stations including the GAIAS in San Cristóbal Island in the Galapagos, which is operated in collaboration with the University of North Carolina in Chapel Hill. USFQ Galápagos promotes conservation in the Galápagos Islands through education and research.

Work is already underway to develop short-term study abroad trips for Webster University students to travel to the Galapagos for biological sciences programming. The first program is planned for Spring 2018. Other opportunities being explored with the Universidad San Francisco de Quito are dual-degree programs, online learning collaborations, long-term study abroad opportunities and faculty exchange.

"We are excited to increase our portfolio of opportunities for students to engage in global education in Latin America," said Elizabeth (Beth) J. Stroble, president of Webster University. "Their commitment to global education through science and conservation is aligned with our commitment to STEM and global citizenship."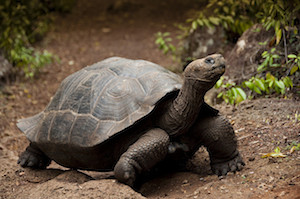 The MOU was signed on April 28, 2017 by Nancy Hellerud, vice provost of Webster University, and Carlos Montúfar, Rector of Universidad San Francisco de Quito.
"As Webster University continues to build our undergraduate research program and focus on supporting faculty research, I am excited to work with Universidad San Francisco to give our students the opportunity to conduct research in Latin America," said Julian Schuster, provost, senior vice president and chief operating officer of Webster University. "Among many areas of cooperating between the two institutions, the USFQ Galapagos campus will provide wonderful opportunities for our students to study in one of the world's foremost destinations for wildlife-viewing."
"Our Office of Study Abroad is working closely with departments and faculty to increase opportunities for students from all majors to study abroad," said Hellerud. "Nicole Miller-Struttmann, an assistant professor in our Biological Sciences department, visited USFQ and the Galapagos and is working with them on programming for majors and non-majors in the coming year. These additional opportunities - and the increasing number of study abroad scholarships - will make it possible for more of our students to have global experiences at Webster."
For more information about Universidad San Francisco de Quito, visit: http://www.usfq.edu.ec/Paginas/Inicio.aspx.

Webster University has entered into several MOU's in the past few years with universities throughout Latin America. These agreements are with the following universities: Universidad Autónoma de Guadalajara (UAG) in Guadalajara, Mexico, University of Havana in Havana, Cuba and Universidad Nacional de Cuyo in Mendoza, Argentina.