Ellard, McCool Webinar on Starfish Success Nov. 5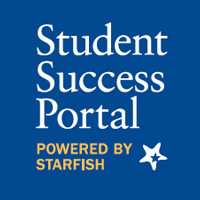 On Nov. 5, at 1 p.m., in partnership with Hobsons, Erica Ellard, director of the Academic Resource Center, and Kyle McCool, senior director, Academic Advising, are presenting a webinar about Webster University's experience with and implementation of Starfish.
Ellard and McCool are the Starfish project co-leads for Webster University and would have presented this session at Hobsons Summer Institute (HSI) in July 2020 while Webster was also a finalist for the Hobsons Starfish Education Advances Award.
However, HSI was cancelled due to COVID. Presentations have moved to webinar formats, instead, so that the Hobsons community and partners may still learn from various organizations.
The webinar will take a look at the challenges and successes that the Webster University team encountered. Hear how they embraced a university-wide implementation of Starfish.
Learn about technology implementation across a multi-campus, distributed institution
Gather ideas for overcoming challenges you may be facing – or may encounter – at your institution.
Understand how cultural change can impact and enhance Starfish use and adoption.
Anyone interested in attending the webinar may register for The Big Bang: Cultural Changes at Webster University.