Library to Host EBSCO Faculty Select Demo Sept. 25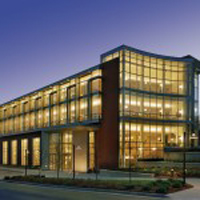 Faculty are invited to a demo of a new EBSCO product, Faculty Select, and to offer feedback as the Library considers this product.
Faculty Select makes it easy for faculty to explore Open Educational Resources (OER) and purchasable DRM-free e-books to support their courses. The interface provides the highest quality, affordable course options that drive textbook affordability, access and usability for faculty and students alike.
By subscribing to Faculty Select, faculty would be able to search in one place for books to use as texts in classes from:
Four different Open Education Resources (OER) platforms - and this number is growing
All of the eBooks that Webster currently own that are Digital Rights Management (DRM)-free or have unlimited users
An additional 150,000 EBSCO eBooks that Webster does not own but that faculty can preview and then request purchase to use as textbooks (these books will be available for faculty to review in a preview window)
Click here to find out more on EBSCO's website.
WebEx Meeting
The times of the online session on Sept. 25 will be:
To join, enter the meeting number/access code, 808 565 599, and password, npABQ443.
The Emerson Library staff will have a recording of the session to share with anyone who are unable to join. For questions or feedback, reach out to Holly Hubenschmidt at hollyh@webster.edu .