Library Extended Hours Dec. 18-21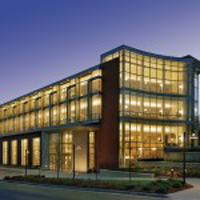 The University Library will extend its hours for final exams.
The library will be open Dec 18-21, from 8 a.m.-3 p.m. On Friday, Dec. 22, the library will be open during its normal hours, 8 a. m. - 12 a.m.
During Winter Break, Dec. 23 - Jan. 1, the library will be closed.
During library hours, the cyber café will be available to those with a valid Webster ID card. This area provides computer access, scanners and a printer. To be certain that ID cards are up to date, contact Public Safety.
New Website Coming
When the library re-opens on Jan. 2, the new library website will go live. Visit the library's news and events guide for video and written instructions on navigating changes in the website.
Library staff are eager to support students, faculty and staff during this transition. Visit in person at the second floor research desk, by phone at 1-800-963-8243 (or extension x6950), or visit Libanswers.webster.edu to reach them via email or through the 24-hour-chat.