Faculty Can Now Access Summer 2020 Courses In WorldClassRoom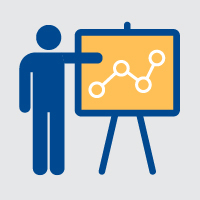 All faculty teaching in summer 2020 now have access to their courses in WorldClassRoom. Please be sure to start prepping your course(s) for remote learning. If you need any assistance, please check out the resources available.
Faculty Resources
Special sessions designed to guide you through the planning and creation of your course are now being offered. Plan... Create.... Teach... How to transform your summer course for remote teaching will be offered on:
Online open office hours, accessible in WebEx at the following link websteru.webex.com/olctraining following hours:
Monday-Friday: 6 a.m.-6 p.m.
Saturdays and Sundays: 9 a.m.-5 p.m.
Webster Knowledge Center within WorldClassRoom for tutorials, demonstrations and resources: worldclassroom.webster.edu/courses .