FDC and OIE Staff, Service Updates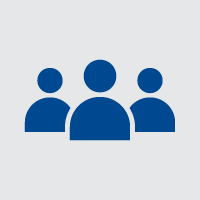 The Office of Academic Affairs is pleased to announce staff changes in the Faculty Development Center (FDC) and the Office of Institutional Effectiveness (OIE) that will expand services to support strategic goals of the University.
Faculty Development Center
The Faculty Development Center (FDC) now provides support for the assessment of student learning in academic programs and co-curricular learning experiences. Marissa Cope, assessment and accreditation analyst, has moved from the OIE to the FDC. Cope will continue to support university assessment planning efforts, including new multi-year planning for academic programs and the Global Citizenship Program's "assessment 2.0" project, and will help to usher in new assessment technologies and solutions.
Additionally, the FDC will establish a learning inquiry lab, which will be used to help faculty and academic partners with evaluation, assessment and analysis of student learning activities for continuous improvement and scholarship of teaching and learning (SoTL). The lab will provide resources for gathering student voices, allow for guided access to various data, offer consulting on course or program-level assessment planning and results, and offer training and interaction with emerging practical analytics resources, such as Starfish Analytics.
"Locating assessment activities, for both academic and co-curricular programs, in the FDC and providing dedicated space for collaborative work and use of academic technologies and student data sources will enhance continuous improvement efforts," said Nancy Hellerud, vice provost. "Faculty and staff will have more opportunities to connect, engage and support student success."
Office of Institutional Effectiveness
The Office of Institutional Effectiveness (OIE) welcomes new staff member Allison Scheuler, analyst. In her new role, Scheuler will continue her work with the IRB and the Academic Program Review Committee while taking on additional OIE responsibilities. She joins Justin Bitner, senior analyst, and Lauren Bommarito, data analyst. The OIE staff will soon relocate to the first floor of Loretto Hall, in the Office of Academic Affairs.
"The staff of several units – the FDC, the OIE, Academic Advising, the Academic Resource Center, the Dean of Students Office, and many others – are working with faculty and deans to provide support for persistence and completion initiatives, efforts to improve academic programs and co-curricular experiences, accreditation support, and other work," said Hellerud.
Watch Webster Today for notices on trainings and further developments.