Faculty Networking: Internationalizing your CV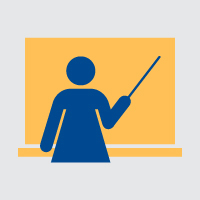 St. Louis faculty are invited to attend a faculty networking session, Pathways to Internationalizing your CV, on Tuesday, Sept. 5, 4-5:30p in the Faculty Development Center (Library, Suite 420).
This session will be the first in a new series of events titled Engagement in Internationalization, co-hosted by the Office of Study Abroad, Global Program Development and the Webster Network of International Schools (WINS).
The Sept. 5 event will highlight pathways for faculty to build an international portfolio through Webster resources and programs. The Office of Research and Sponsored Programs will be on hand to discuss how those pathways might lead to external funding opportunities. A 30-minute presentation will be followed by open mingling and discussion.
Light refreshments and drinks will be served.
Future Faculty Networking: Engagement in Internationalization session dates are listed below. All will be held in the Faculty Development Center.
Wednesday, Nov. 29, 2017, 4-5:30 p.m.
Wednesday, Jan. 31, 2018, 4-5:30 p.m.
Tuesday, March 20, 2018, 4-5:30 p.m.