FDC holds Faculty Writing Hours May 5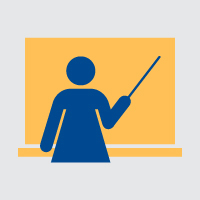 The Faculty Development Center (FDC) invites all part-time and full-time faculty to close out the term with this year's final writing hours session on May 5, 1-4 p.m., FDC Suite (Library 420).
Writing hours provide a quiet space and designated time for work so that faculty can free themselves from distractions, enjoy the camaraderie of working side-by-side with colleagues, and simply carve out time for their research and writing projects.
For those who are interested, the FDC will also provide information and resources on topics such as university supports for writing and research, goal setting and accountability, overcoming procrastination and issues of motivation, and creating and maintaining a long-term research agenda.
All are welcome, and coffee and tea will be provided.
If interested, RSVP with Liza Dister, Faculty Development Coordinator.