International Education Week: 'Internationalizing your CV' Nov. 16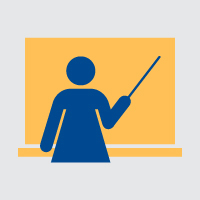 Faculty members are invited to attend the networking session "Pathways to Internationalizing your CV" on Thursday, Nov. 16, from 4 p.m.-5:30 p.m. in the Faculty Development Center (Library, Suite 420).
Click here to RSVP for the event.
This is a repeat offering of the second session in the Engagement in Internationalization series, which is co-hosted by the Office of Study Abroad, Global Program Development and the Webster Network of International Schools (WINS).
The event will highlight pathways for faculty to build an international portfolio through Webster resources and programs. The Office of Research and Sponsored Programs will be on hand to discuss how those pathways might lead to external funding opportunities. A 40-minute presentation will be followed by open mingling and discussion. Light refreshments and drinks will be served.
Next Up: The third session in the Engagement in Internationalization series will be held on Wednesday, Nov. 29, focusing on "Strategies for Teaching to a Multi-Cultural Class."
Please RSVP for the event, by following this link: https://goo.gl/forms/nRrqWkwLIFpelFo22.