Spring I Faculty Who Submitted Grades of Incomplete and Requested WCR Access for Students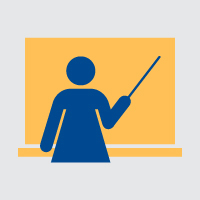 A message from the Academic Resource Center:
Spring 1 faculty who submitted a grade of Incomplete for any students for the Spring 1 term and who requested that the student receive continued access to WorldClassRoom (Canvas) in order for the student complete course requirements should be aware that there will be a slight delay in processing these continued access requests due to the necessary work and response surrounding the University's COVID-19 response and continuity planning.
While access is not likely to be granted this week (March 16-20), it will be granted at the earliest opportunity.
The University asks that faculty let the applicable students know about these necessary delays and, where possible, provide the students with resources directly via email so that they may continue the coursework as necessary at this time.
Additionally, Spring 1 faculty who may have missed the grade submission deadline due to the need to move Spring 2 and/or semester classes online, please note that the grade submission window has been reopened and will remain open through Sunday, March 22.