Limited Slots Remaining for the 2020 Fall Institute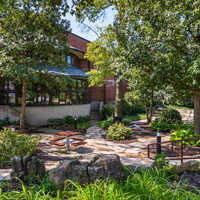 The Multicultural Studies Committee, in collaboration with faculty and staff members of color, has worked closely with the Faculty Senate in conceptualizing and planning the 2020 Webster University Fall Faculty Institute, which is open to all faculty (i.e., full-time, part-time, contingent), staff, and administrators across Webster's U.S. domestic campuses. A third session is now being offered on Friday, Oct. 16, from 2-6 p.m after the first two were filled.
Together, we will explore the question, "What does an anti-racist university look like?" The Institute will be conducted virtually via Zoom. Interested participants should read on for further details and registration information.
Please note: A limited number of slots remain. Attendance will be limited in order to facilitate engagement and allow for more meaningful conversations among members of our community.
Session
Friday, Oct. 16, from 2-6 p.m.
Registration
Due to limited space, and in order to facilitate engagement and active participation, you will not be able to participate in this final session without prior registration. Because this is an experiential workshop and not simply a lecture, we ask prospective participants to carefully consider their availability and only commit to this final session if they will be able to participate for the majority of the specified schedule.
Registrations will be accepted on a first come, first served basis.
The Senate and planning committee have received exceptionally high demand around this topic and as such, recognize the difficulty presented by the registration caps across sessions. We anticipate scheduling additional opportunities for community members to engage on this topic following the Fall Institute. We appreciate your understanding.
Please email ericgoedereis18@webster.edu if you would like to attend the third and final session.