Faculty Networking: Engagement in Internationalization Series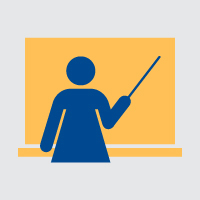 Faculty are invited to attend a faculty networking session, Exploring Online International Education at Webster, on Wednesday, Jan. 31, from 4-5:30 p.m. in the Faculty Development Center (Library, Suite 420).
This is the fourth session in a series titled Engagement in Internationalization. The session is co-hosted by the Online Learning Center, Office of Study Abroad, Global Program Development and the Webster Network of International Schools (WINS).
This session will showcase best practices in online international education at Webster, and is designed to inspire ideas and collaboration across our worldwide campus network. A recent survey of online faculty will be presented and discussed along with a robust set of additional resources.
Light refreshments and beverages will be served.
The next faculty networking event will be held on Tuesday, March 20, 4-5:30 p.m. in the Faculty Development Center.
To RSVP for the event please click this link.