Faculty Networking: Engagement in Internationalization Series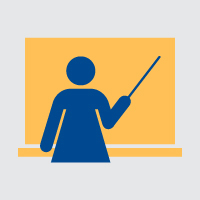 Faculty are invited to attend a faculty networking session, Strategies for Teaching in an International Classroom, on Wednesday, Nov. 29, 4-5:30 p.m., in the Faculty Development Center (Library, Suite 420).
This is the third session in a series titled Engagement in Internationalization. The series is co-hosted by the Office of Study Abroad, Global Program Development and the Webster Network of International Schools (WINS).
This session will focus on working with international students in the university classroom. English as a Second Language Program Director Carolyn Trachtova will lead an interactive discussion with faculty highlighting strategies and techniques that enhance and enable international students' academic success. The main topics covered will include assessment, class participation, and English language skills. A 45-minute presentation will be followed by open mingling and discussion.
Light refreshments and drinks will be served.
To RSVP for the event please click here.