Save The Date: Faculty Networking Event and Resource Fair, Sept. 20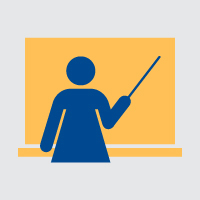 To kick off the academic year, all faculty, both full-time and part-time, are invited to attend the Faculty Networking Event and Resource Fair on Friday, Sept. 20 for an afternoon of learning and socializing. The event will be held from 4-5:30 p.m. in the East Academic Building, Edward Jones Commons.
Join other colleagues for a quick beer or glass of wine, or stay for the entire event. We'll have a prize drawing at 5 p.m., and refreshments and snacks will be served. Reconnect with friends, welcome newcomers, and get the latest updates from offices across the university, all while learning about resources and opportunities available.
Chat with colleagues from the Emerson Library or the Office of Research and Sponsored Programs about research goals, or with the Academic Advising staff and the Academic Resource Center about services to support student success, writing resources, and more.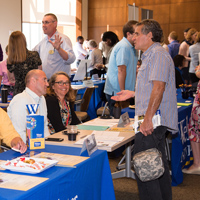 The goal of this event is for faculty to learn about services and resources available to them and their students. This is an excellent opportunity for faculty to familiarize with campus opportunities, learn about new developments within offices, and meet colleagues from academic and student affairs.
Check out the event website and RSVP here: spark.adobe.com
For more information, please contact Liza Dister, Faculty Development Coordinator, at edister17@webster.edu.