New Faculty Community: Teaching and Learning Inquiry Group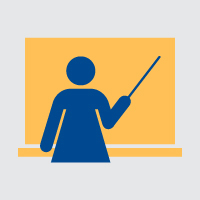 Have you ever wanted to dive into Scholarship of Teaching and Learning (SoTL) work, but don't know how to get started? Are you interested in exploring departmental or institutional questions related to assessment or student success? Perhaps you've done SoTL work in the past, and you're looking for a community of like-minded instructors to support your work.
The Teaching and Learning Inquiry Group is a community of supportive faculty and staff dedicated to encouraging SoTL work as well as institutional inquiry. Participants will engage with the group by planning a SoTL project in their discipline, learn how SoTL work can benefit them and their students, and exploring answers to an institutional question.
You might be a good fit for this group if you've ever wondered:
Who does SoTL work at Webster, and what are they working on?
What makes a good SoTL project?
What does SoTL look like in my field and in other fields?
I have a general idea for a SoTL project, but how do I even get started?
How can technology streamline my SoTL work?
What are our students' challenges to success?
What does it mean to offer rigorous courses?
How can approaches from our disciplines be applied to retention?
Group Meetings 2019-20
All faculty, staff, and academic partners are invited to meetings of the Teaching and Learning Inquiry Group, from noon -1 p.m. in the Faculty Development Center, Emerson Library room 420.
Tuesday, Sept. 10 - A pizza lunch will be provided. RSVP by Sept. 9 to Marissa Cope at marissacope51@webster.edu.
Tuesday, Oct. 8
Tuesday, Nov. 12
Tuesday, Feb. 11
Tuesday, Mar. 17
Tuesday, Apr. 14