Teaching Festival Preview: Faculty Presentation on an International Podcasting Project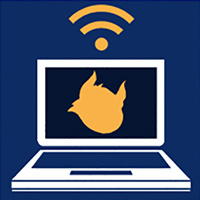 Faculty, students and academic partners are invited to attend a faculty presentation entitled "Promoting Agency and Inclusion through an International Podcast Project" held on Friday, Feb. 17, 8:30 a.m.- 9:30 a.m. in the Faculty Development Center Suite (Library 420).
Presenters:
Kit Jenkins, professor, Communications & Journalism Dept.
Sean Leahy, head of Media Communications, Leiden, Netherlands
Presentation description:
Giving students a voice and showing them how to refine and post those ideas are 21st century skills. They are also skills students know they need and want, so the medium, the simple podcast, becomes a way to promote student agency. By connecting the university's international sites together with a single project, we can also foster inclusion and diversity. In courses across Webster's international network, students made podcasts on relevant topics, shared those podcasts among campuses, and voted for their favorites. In this presentation, Kit Jenkins in Webster Groves and Sean Leahy in Leiden will share how the podcast project changed learning for their students and also how faculty can benefit from this international collaboration.
Participants are encouraged to RSVP by clicking here.
This presentation forms part of the 2017 Teaching Festival, brought to you by the Faculty Development Center, the Academic Resource Center, and the University Libraries. A complete program of activities can be found on the 2017 Teaching Festival page.