2017-18 Faculty Research Grant Applications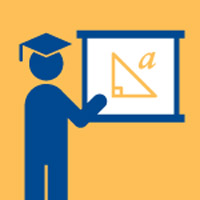 The Office of the Provost and the Office of Academic Affairs are now accepting applications for Faculty Research Grants for the 2017-18 academic year.
The purpose of the Faculty Research Grant program is to encourage and promote faculty research and professional development. Grant applications are invited for scholarly research, academic projects, artistic performances, exhibitions and studies in any discipline. Proposals that might lead to external funding are encouraged.
The awards, totaling $120,000, will fund faculty research and professional development activities which will advance academic excellence for the individual faculty members and for Webster University. Projects may include, but are not limited to, disciplinary-based research, research for teaching and learning, scholarly publications, exhibitions, and artistic performances.
"We are positioning ourselves for success in seeking and securing external funding for important projects," said Julian Schuster, provost, senior vice president, and chief operating officer. "The Faculty Research Grant program provides foundational funding for many faculty. The result of a faculty member's work on a Webster Research Grant can, in many cases, be the basis for potential external funding."
The deadline for applications is Friday, Nov. 4. For more information, view the full 2017-18 Faculty Research Grant call for proposals [PDF].