Faculty Research Grant Workshop on Oct. 28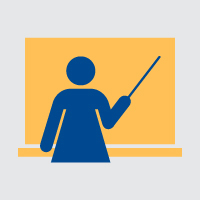 The Office of Academic Affairs and the Faculty Development Center (FDC) is hosting a workshop on Faculty Research Grants on Wednesday, Oct. 28 at 9 a.m.
The workshop is an opportunity for full-time faculty members who are applying for a grant to learn more about successful proposals and projects and the impact they have on the scholarly work of those who received them.
Faculty Research Grant Workshop
Wednesday, Oct. 28 at 9 a.m.
Join Zoom Meeting
In addition, the deadline for submission of proposals for Faculty Research Grants for the academic year 2021-22 has been extended from Nov. 6 to Nov. 16. The extension will provide additional time for faculty to revise proposals following the workshop if they wish.
The Wilma and Roswell Messing, Jr. Faculty Award deadline is also extended to Nov. 16.
Faculty Research Grant Workshop
Participants will have an opportunity to speak with a panel including past recipients, selection committee members, and faculty and staff experts in strategic grant seeking. Whether you are new to the President's Faculty Research Grant process, looking for ways to continue to advance your scholarly work, or are just interested in networking with the others around scholarly opportunities, you will enjoy this hour of information and discussions.
Faculty Panelists
Hasmik Chakaryan, associate professor, Professional Counseling
Eric Goedereis,

associate professor,

Department of Psychology
Michael Hulsizer, professor, Department of Psychology
David Werfelmann, assistant professor of Music
To make the most of this session, we encourage applicants to have a draft application to help them ask constructive questions and to meet the subsequent Nov.16 deadline.