2016-17 Faculty Research Grant Applications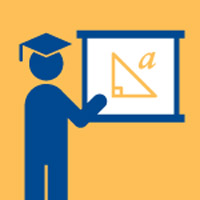 The Office of the Provost and the Office of Academic Affairs are now accepting applications for Faculty Research Grants for the 2016-17 academic year.
The purpose of the Faculty Research Grant program is to encourage and promote faculty research and professional development. Grant applications are invited for scholarly research, academic projects, artistic performances, exhibitions and studies in any discipline.
The awards, totaling $110,000, will fund faculty research and professional development activities which will advance academic excellence for the individual faculty members and for Webster University. Projects may include, but are not limited to, disciplinary-based research, research for teaching and learning, scholarly publications, exhibitions, and artistic performances.
"Resources for faculty are an indicator externally recognized as evidence of an institution's commitment to quality instruction," said Julian Schuster, provost, senior vice president, and chief operating officer. "The scholarship and artistic endeavors of our faculty increase our visibility and reputation and raise our level of academic excellence. I look forward to seeing the research grant proposals recommended for approval for the coming year."
The deadline for applications is Monday, Nov. 16. For more information, view the full 2016-17 Faculty Research Grant call for proposals [PDF].