Faculty Roundtable on International Research, Sept. 25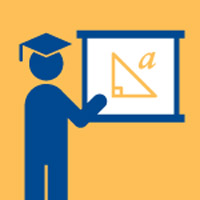 Do you conduct research involving human subjects outside of the United States? Do you supervise student research at Webster campuses in Europe, Asia or Africa?
Faculty are invited to take part in an upcoming roundtable on Best Practices for Conducting Research in Global Contexts with Cindy Brantmeier. Join the Office of Research and Sponsored Programs on Wednesday, Sept. 25, from 9-10 a.m. in the Faculty Development Center.
The event will begin with a 40-minute overview of resources for research with the final 20 minutes dedicated to a roundtable discussion where faculty can share experiences and raise questions.
Refreshments and networking will be happening afterward. RSVP by Sept. 20 to Evelynmosblech12@webster.edu.
Presenter Information
Cindy Brantmeier is a professor and director of Applied Linguistics at Washington University. Brantmeier has extensive experience in global research with human subjects of diverse languages and cultures and is an expert in International IRB protocol.
Brantmeier currently serves as the inaugural faculty fellow in International Research for Washington University Medical School and Danforth Campus. In this role, Brantmeier advises faculty conducting research across borders on a range of issues - from achieving effective collaborations with international partners to recruiting appropriate translators and cultural reviewers to understanding country-specific regulations around data collection instruments and procedures.