First Generation Student Faculty/Staff Mentor Program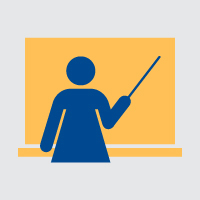 Are you a faculty or staff member on the Webster Groves campus with an interest in helping First Generation Students?
At Webster, we define "first-generation students" as students whose parents have not graduated from a four-year college or university. The Faculty/Staff Mentor Program for First Generation Students is looking for interested faculty and staff who would like to serve as mentors in the program.
The initiative provides first generation students with resources to be successful at Webster University and beyond. Its mission is to support and guide students through transitional periods and to help them meet personal, professional, and academic goals. The mentor program will provide an understanding and supportive campus culture in which first generation students are welcomed and inspired to be successful.
How to Apply
Interested faculty and staff members should apply by clicking here by May 12.
.