Faculty Workshop: Seven Productivity Skills Every Academic Writer Should Cultivate, Sept. 24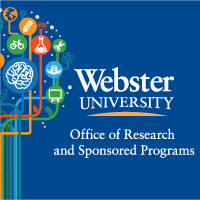 The Office of Research and Sponsored Programs invites faculty to cultivate their productivity habits, beyond time management. Time management is put forward as the panacea for successful academic writing, but there are many other skills involved. In this interactive workshop, led by Dr. Katie Linder will explore seven productivity skills for academic writers: prioritization, goal-setting, focus, efficiency, consistency, and follow-through
The workshop will emphasize specific examples and practical strategies to help writers identify and assess each skill in their own writing lives. Attendees will walk away with a new awareness of their strengths and potential areas of future professional development.
Beyond Time Management: Seven Productivity Skills Every Academic Writer Should Cultivate
Faculty Professional Development Workshop
Sept. 24, 9 a.m. – 12 p.m.
in the East Academic Building 253-262
RSVP to Carolyn Corley at ccorley@webster.edu or 314-968-5942
Dr. Katie Linder is Director of the Oregon State University Ecampus Research Unit, associate editor for the International Journal for Academic Development, creator of the Radical Self Trust Podcast Channel and host of the weekly podcast Research in Action. Her most recent book is Managing Your Professional Identity Online: A Guide for Higher Education.