Earlier Date Available for FAFSA Completion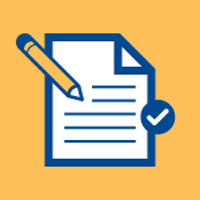 The Office of Financial Aid thanks the Webster University community for your assistance bringing in fall enrollment and wants to make you aware of a big change occurring with the Free Application for Federal Student Aid (FAFSA) starting with the 2017-2018 academic year.
Students who plan to attend college in the 2017- 2018 academic year can complete the FAFSA as early as Oct. 1, 2016, as the 2017/18 FAFSA now uses 2015 tax information (Prior-Prior Year). From this point forward, The FASFA will be collecting tax information from two years back (i.e., 2018/19 uses 2016 tax year; 2019-20 uses 2017 tax year, and so on).
What does this mean for new prospective undergraduate students for Fall 2017?
This means students have the ability to complete their FAFSAs three months earlier than in previous years. We are planning to issue financial aid award letters earlier than ever before to prospective undergraduate students.
We are encouraging prospective students to complete their 2017-18 FAFSAs as soon as possible on or after Oct. 1, 2016 so we can get information to them by the winter holiday break. This will allow students and their families the ability to strategically compare their colleges of choice and not miss the Missouri state grant cutoff date of Feb. 1, 2017.
What does this mean for currently enrolled students?
We are encouraging returning undergraduate students to complete their FAFSA by Feb. 1, 2017 (due to state grant cutoff date) and graduate students by March 1, 2017.
"Mark Your Calendar" email campaign starts this week going to prospective and to current students who are planning to attend the 2017-2018 academic year. The Webster University Office of Financial Aid has four FAFSA completion events planned for the 2017-2018 academic year in October and November, 2016. Please visit webster.edu/fafsa for more information about our events, and share this information with anyone who needs assistance completing their 2017-2018 FAFSA.
The Office of Financial Aid is proud to be your partner in helping our students and their families find financial resources to attend college. We look forward to another wonderful year working with you!