Student Success Portal Fall 2 Early Term Progress Survey Launches Nov. 8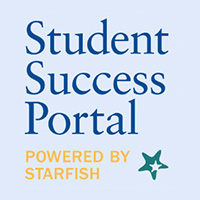 The Fall 2 Early Term Progress Survey launches Friday, Nov. 8 and will close Monday, Nov. 18 at 11 p.m. This survey is distributed to all graduate and undergraduate Fall 2 term courses on-ground and online throughout the United States.
Faculty members are expected to complete their survey(s) during the 10-day window – even if they have no feedback to submit – because students are responding positively to the flags and kudos raised.
Additionally, data shows that raising concerns (flags) and providing positive feedback (kudos) early is helpful for students and leads to more opportunities for students to achieve success. One faculty member stated, "It's virtually impossible for a student to fall through the cracks if faculty get familiar with this portal."
Another faculty member said, "The Student Success Portal is already proving to be a boost in early detection of academic issues. Faculty are working even more from a shared-responsibility mindset, with successful active interventions. We are finding that students respond well to faculty follow-ups."
We hit a 48 percent completion rate in Fall One 2019. Please help us beat that completion rate for our Fall 2 Early Term Progress Survey!
Questions? Reach out to the Starfish Implementation Team at studentsuccess@webster.edu and/or access the resources available at www.webster.edu/success, including a detailed Progress Survey FAQ section and a brief video on how to complete a Progress Survey.