Digital Farewell Reception for Bethany Keller May 13, 15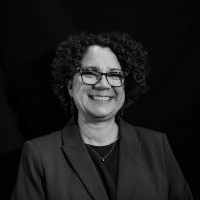 The Webster Community is cordially invited to join the Multicultural Center and International Student Affairs (MCISA) department for an online Farewell for Bethany Keller, assistant director of the MCISA, who will be leaving the university to focus on her health and family.
Bethany has worked with international students at Webster University for seventeen years in student services, recruitment and admission, and in academic advising. A native of St. Louis, Bethany welcomes students from all over the world to her hometown with advice and support on adjusting to a new life in the States. Bethany earned her MA in International Relations at Webster University and studied abroad at Regents College London during her BA International Relations. She also teaches first-year experience courses on culture and identity at Webster University.
The community reception will be held via WebEx at 2:50 p.m. on Wednesday, May 13, hosted by her former advisor, Professor Kelly-Kate Pease.

The MCISA will also host a farewell for students on Friday, May 15, 2020, at 1 p.m.
A digital photo guest book will be available at both events so that people can leave messages for Bethany. Please contact Colette Cummings at cumminco@webster.edu if you have any questions.