Fifth Annual Diversity And Inclusion Conference Feb. 24-27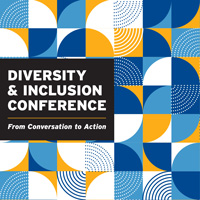 Webster University will host its fifth annual Diversity & Inclusion Conference on Feb. 24-27. The forum on Webster's main campus is open to the community, as well as students, faculty, staff, alumni, and corporate partners, to share experiences, research, and emerging trends that embrace diversity in a variety of welcoming and inclusive ways.
"We are delighted to welcome our keynote speaker Michelle Norris, Peabody Award-winning journalist and founder of The Race Card Project, on Wednesday, Feb. 26 in the Winifred Moore Auditorium," said Elizabeth (Beth) J. Stroble, chancellor of Webster University. "We have outstanding speakers this year who will share their insights about complex and critical issues, as well as paths to move forward and into action."
Also, on Feb. 26, Aisha Sultan, nationally syndicated columnist and independent filmmaker, will present her documentary film "Unpacking Assumptions" and lead an in-depth discussion. Webster University is pleased to recognize Sultan with this year's Champion for All Award.
Kicking off the conference on Feb. 24 is Sam White, social media phenom and political activist, and on Thursday, Feb 27, Shelly Tochluk, noted author of Witnessing Whiteness will present; many other well-known community and university leaders will be speaking throughout this significant conference.
"Embracing diversity is at the forefront of critical topics for discussion today and always," said Julian Schuster, president of Webster University. "We continually work to strengthen diversity in our community of leaders, students, and board members and deepen our understanding of one another."
There is no cost to attend the conference. Registration is encouraged.
Click here to learn more about the 2020 Webster University Diversity & Inclusion Conference.
With its home campus in St. Louis, Missouri, USA, Webster University comprises an action-oriented global network of faculty, staff, students and alumni who forge powerful bonds with each other and with their communities around the globe. Founded in 1915, Webster is a private non-profit university with students studying at campus locations in North America, Europe, Asia and Africa and in a robust learning environment online. The university is committed to ensuring high-quality learning experiences that transform students for global citizenship and individual excellence.