First Year Seminars: Call for proposals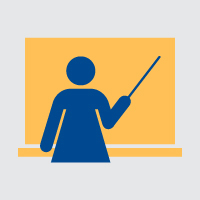 We are seeking proposals for the first year seminars for Fall 2019. These courses are designed for first-time freshman students new to Webster.

The First Year Seminar (FRSH 1200) is the first course in the Global Citizenship Program of undergraduate general education. It provides students an interdisciplinary academic experience in a community of learners.

These seminars emphasize the skills of integrative learning, critical thinking, and both written and oral communication.
First Year Seminar Learning Outcomes
Students who compete the Global Cornerstone Seminar successfully will be able to:
Communicate a purposeful oral presentation designed to foster understanding, and to promote discussion and debate among listeners.

Communicate ideas, opinions, and information through writing assignments.

Analyze and evaluate their own and others' assumptions and use evidence effectively in making an argument.

Integrate learning by synthesizing information across different disciplinary perspectives and life and experiences.

Demonstrate knowledge of the curricular goals for the GCP Programs six Knowledge Areas, five Skill Competencies and a Global Keystone Seminar in relationship to their disciplines, academic interests, and life plans.

Describe how to access and use key campus resources, such as counseling, health services, career services, student leadership development, library and academic resources, and student activities.

Proposals should acknowledge the outcomes, and concentrate less on social elements.
If you have taught this seminar in the past, you must still submit a proposal each academic year.
Submissions
To submit a proposal, please follow this Qualtrics link.

The deadline for submissions is Feb. 1, 2019.