Forensic Accounting Speaker Series: Emerging Trends in Cyber Crime Secret Service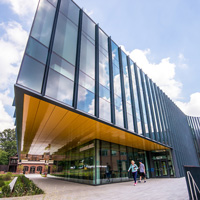 The Forensic Accounting Speaker Series once again anticipates a full house for the latest guest speaker, Brian Cockrill, on Thursday, Jan. 25.
Through his address and a Q&A to follow, Cockrill will discuss emerging trends in cybersecurity, provide an overview of the U.S. Secret Service Cyber Intelligence Section, and share insight into how modern technology not only keeps us interconnected, but also increases our risk of theft, fraud and exploitation.
The reception and registration is at 5:30 p.m., with the presentation to begin at 6:15 p.m. in Browning Hall Auditorium.
The event is free and open to the public.