Forensic and Debate Program Annual Trivia Night Oct. 30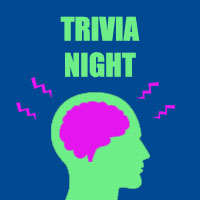 Webster University's Forensic and Debate Program is planning its annual Trivia Night on Friday, Oct. 30. The Trivia Night is the Forensic and Debate Program's biggest fundraiser each year. The evening will be a race the clock event that takes place on Zoom with Google's help for posting questions and scores.
Players will join from wherever they might be, with teams assigned to their own Zoom rooms for question answering and socializing. That means teams can include friends living anywhere in the world coming back together for an evening of fun that helps support the forensic and debate team.
Tables can have up to eight players, and we accept both complete tables and individuals that we will connect to fill out tables. The cost is $20 per person or $15 for anyone who is a current student at any institution.
To register, or for more information, please contact Gina Jensen at jensen@webster.edu. The evening will also include a Halloween costume contest.